The East Cape of Baja California is a surfer's paradise, with miles of pristine beaches and some of the best waves in the world. The region, located on the easternmost tip of the Baja Peninsula, is known for its consistent surf, warm water, and year-round sunshine.
The East Cape is home to a variety of surf spots, each with its own unique characteristics. One of the most famous breaks is Shipwrecks. Shipwreck's Beach is a surfing dream because only locals know about its whereabouts. Become a local by heading from the Puerto Los Cabos marina on the perfectly paved road which extends past wild horses and burros for your viewing excitement. Fill a cooler with food and drinks from San Jose del Cabo because you'll be one with nature very soon. At the end of the paved road, you'll turn left and continue on a dirt road approximately 2 kilometers to Shipwreck's Beach.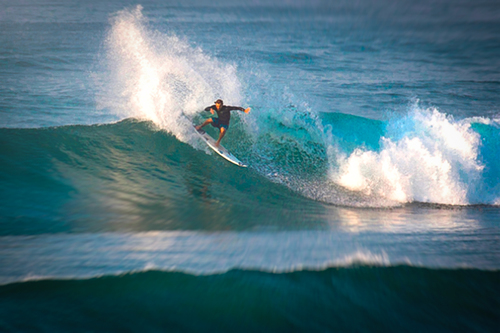 Shipwrecks
Another popular surf spot is Los Barriles, a small fishing town located about an hour's drive north of San Jose del Cabo. Los Barriles is known for its long, sandy beaches and powerful surf breaks, making it a favorite spot for surfers. Nine Palms is to the south of and is known for its long, powerful barrels and fast-moving sections, making it a favorite among experienced surfers.
Nine Palms
The wave at Nine Palms is quite powerful and should only be surfed by experienced surfers. The wave is also quite shallow and rocky, so it is important to be aware of the potential for injury. In addition to the surf, the area around Nine Palms is known for its beautiful beaches, clear water, and great fishing.
La Fortuna
Further south, the small town of La Ribera is home to a number of world-class surf spots, including El Salsipuedes and La Fortuna. These spots are known for their powerful waves and consistent swells, making them a favorite among advanced surfers.
The East Cape is also home to a number of surf camps and resorts, where visitors can stay and surf in comfort. These resorts typically offer a variety of amenities, such as surf lessons, equipment rentals, and guided surf trips.
Surf Destination
In addition to the world-class surf, the East Cape of Baja California is also known for its beautiful natural scenery and friendly locals. Visitors can take a break from surfing to explore the region's deserts, mountains, and coves, or to visit the local towns and villages.
Overall, the East Cape of Baja California is a must-visit destination for surfers of all levels. With its warm water, consistent surf, and beautiful natural scenery, it's the perfect place to catch some waves and relax in the sun.
---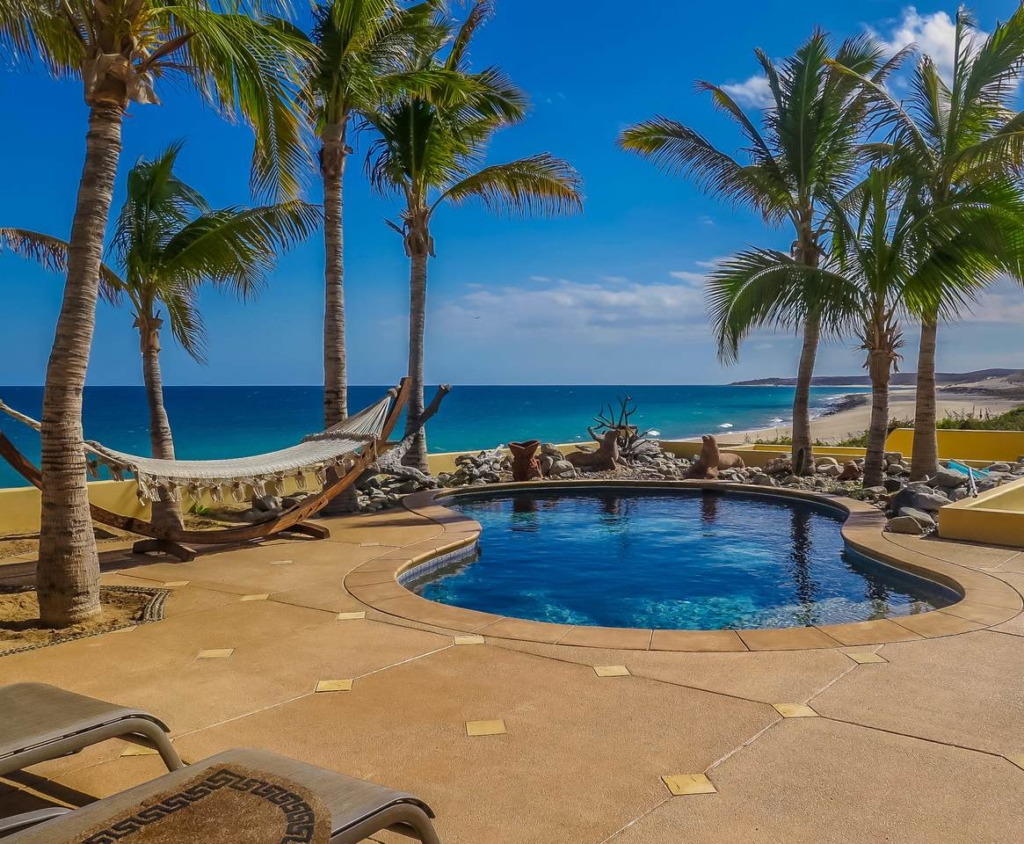 Off-the-grid solar-powered home offers peace and quiet on a deserted beach away from it all. This is the place to escape to when you need to recharge. It's the perfect beachfront retreat where gentle breezes in the palms and the ocean waves are your soundtrack. Whale watch from your patio, bask by the pool, walk on the sandy beach without seeing another soul. Or maybe an ATV ride up the large arroyo is more your speed.