If you were to design a country suitable for both ease of obtaining a secure investment and maximizing relaxation in retirement – it's impossible to go past Costa Rica. In a nutshell, it's ex-pat and traveler friendly, stable, safe, and beautiful.
From a surf standpoint, Costa Rica ticks all the boxes; warm water, consistent swells, and regional varieties of beaches, points, and river mouths to choose from. World-class setups are easy to find, with everything from mellow to challenging, lefts and rights.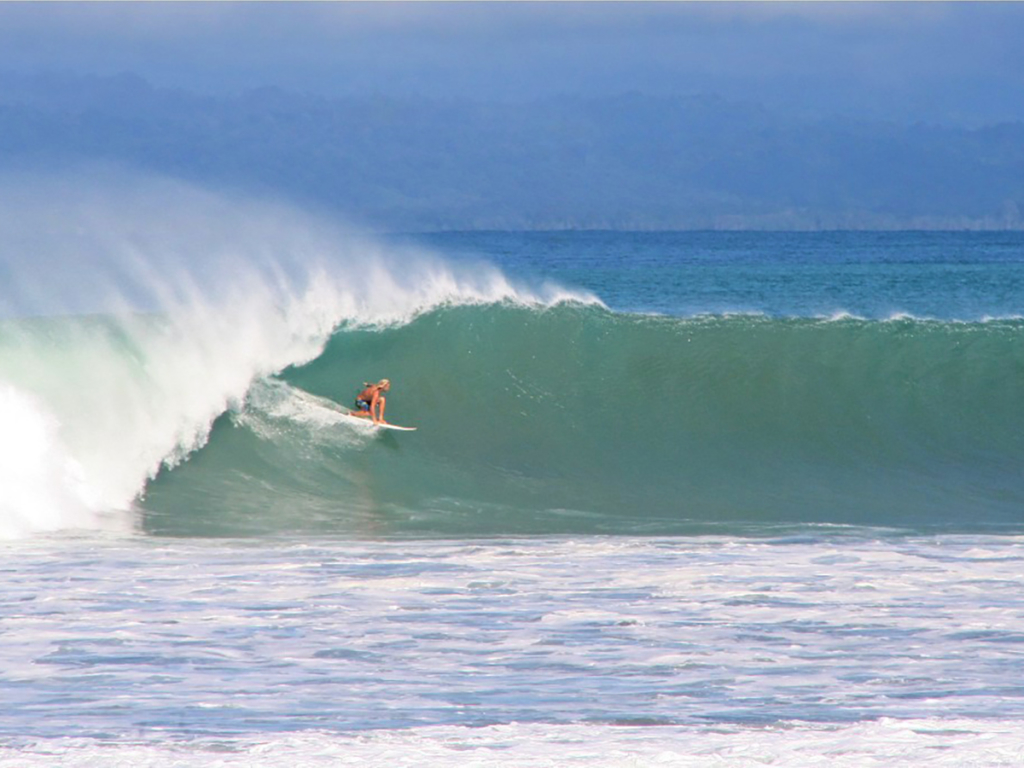 And look at the upward trajectory of surf town property prices – examples are worldwide. We're talking about areas that attracted core groups of surfers long before any tourism boom took hold; Byron Bay and Noosa in Australia, J-Bay in South Africa, Bali and throughout much of Indonesia, Sayulita and Puerto Escondido in Mexico, Huntington Beach and Palos Verdes in California.
In these spots, and many others, interest and investments from surfers are a forerunner to property values increasing, both in small towns, and spreading to surrounding areas. And the same thing is currently happening throughout Central and South America, Costa Rica included.
Very few countries in the world have come to prominence through tourism, particularly in the past few decades, that have retained their authentic characteristics, both with the people and the natural habitat. Rich in biodiversity, Costa Rica has long led the world in environmental protection – through education and legislation – and it's more than paid off.
Tourism
Tourism makes up close to 6% of Costa Rica's GDP and is the most visited country in Central America. From mountains to beaches to jungles, you'll find sights and activities of interest for every age and energy level.
All these visitors have to stay somewhere. This property market comprises small resorts, and single properties, ensuring a wide variety of places to stay. Mega, multi-story beachfront hotels aren't encouraged.
And any property within 50 meters of the high tide line is public, ensuring beaches, and access to them, are untouched and available to all. This area is the zona publica. You can buy, sell and develop the next 150 meters from the high tide line through a concession.
So if you're chasing the dream of finding the perfect spot to kick back, and make a return on an in-country investment, one that you can legally – and fully – own, then Costa Rica is made for you.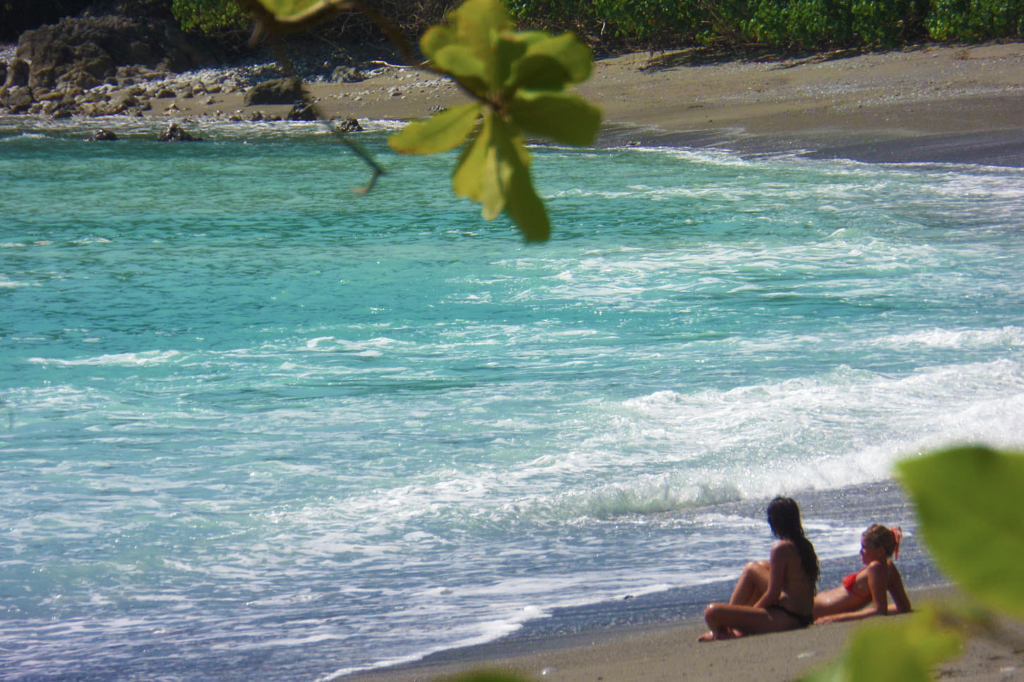 Here's why . .
Democratic and Stable Government
First and foremost, freedom and security are the key factors when deciding where to place yourself and your money. Costa Rica has had, by far, the most stable and prosperous democratic government in Central America. It's also the oldest, founded in 1953.
And while Costa Rica abolished its standing army in the 1940s – and has since poured that money into education and environmental budgets – it still has a modern police force and coast guard.
Unrestricted Property Ownership
Many tropical countries offer tantalizing property investment deals. Prime examples of this are Thailand and The Philippines. However, the prices can be as low as the corruption is high. And on top of this, you can't own land in your name. It can make for one hell of a gamble.
This is where Costa Rica is miles ahead. Foreign ownership of property (and cars) is fully permitted, both in your name or under a corporation, giving foreigners the same rights as locals.
Going through a corporation to purchase a property – which a good agent can easily organize – is an excellent way to buy. It gives you greater flexibility in legal representation and estate planning, protects your assets from personal liabilities (a great option if you're planning on renting out your property or using it as a place of business), and tax management.
Low Taxes
Property tax in Costa Rica is fantastically low. It varies a little, depending on where you live, but it's generally around 0.25% of the value of your property. So a house or apartment valued at US$200,000 would require an annual payment of US$500.
It's also worth noting that Costa Rica doesn't impose limitations on capital funds transfers for investments, irrespective of currency. And there are no stipulations on the repatriation or reinvestment of capital or profits.
If you're a U.S. citizen, you're obliged to pay U.S. tax, regardless of which country you're residing. However, you can alleviate this with the Foreign Earned Income Extension, or FEIE. If you can prove you've lived outside of the U.S. for more than 330 days out of the year and declare US$102,100 or less, you can live tax-free. However, U.S. pensions and social security don't generate taxes. This is another reason the country is popular for foreign retirees.
Costa Rica's smartly planned tax and investment strategies are a boon to those looking to invest in the country.
Healthcare
Saying that Costa Rica has the best universal healthcare system in the America's isn't stretching the truth. Keep in mind that in the U.S, the average life expectancy for men is 77 and 80 for women. For Costa Rica, it's 80 for males and 83 for females.
Public healthcare is available nationwide for all citizens and legal residents. It costs approximately 11% to 15% of your income. It's also easy to sign up for, with little red tape or extended waiting periods. Going through a service called the Association of Residents of Costa Rica (or, simply, ARCR) is the simplest way to do this.
There are ten major hospitals in the country (4 being in San Jose) and numerous local clinics.
Retirement
There are a few hurdles to retiring in Costa Rica. The main one is to prove that you have a monthly, reliable income of US$1000. You'll also be required to show a birth certificate, a marriage certificate (if relevant), and a police-issued certificate of good conduct. And that's pretty much it.
Welcome to your new Pura Vida life. The only stressful part is deciding if you want to base your lifestyle around the mountains, jungles, or beaches. Live large, be happy, and worry less.