BEACHES
PAVONES
The shores of Playa Pavones are littered with nooks and small beaches, each separated by a rocky outcropping or a bend in the shoreline. There is little development along the coast, which preserves the natural beauty of the area. All buildings are set inland, giving the coastline a pristine image. Tidal pools, and the creatures that inhabit them, make for interesting beach walks at low tide.  Parking can be found along a dirt road that parallels the shore.

PUNTA BANCO
Punta Banco is located two and a half miles south of Pavones. Punta Banco is a community located on the Burica Peninsula, 65km south of Golfito (8˚21'13.76 "N – 83˚08'06.44" W), along the southern Pacific coast of Costa Rica.  This area is known for being one of Golfo Dulce's (or Sweet Gulf, in English) beaches sea turtles use for nesting and for having a great biodiversity of flora and fauna.The beach breaks here are less consistent and a bit harder to surf, with waves crashing about 600 feet away from shore.

A very fun and accessible activity is exploring the tidepools of Punta Banco. There is a variety of ways to enjoy the tidepools, whether it be exploring from above, snorkeling from below or floating and swimming from within. The tidepools are enjoyed at low or medium-low tides. They are right off the main road and easy to see when you get to the Punta Banco area.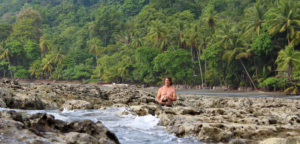 PILON
Quiet area on the bottom of the bay. Great for surfing and camping. Opens up into the beautiful, empty white sand beaches of Langostino Bay. See Life in Pilon.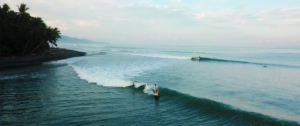 ZANCUDO
This grey sand beach is located just a few miles north of Pavones – but due to bumpy and winding roads, the journey takes at least 45 minutes by car. Waves are good for surfing, but not as impressive as the break at Pavones. Because it is so isolated, Playa Zancudo is almost always deserted.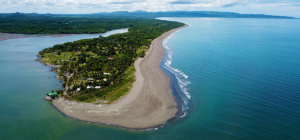 ZANCUDO MARKET
On many Saturdays you can find the Zancudo market with local vendors selling their creations at the Sol Y Mar. Check Pavones Social for market schedules.

SOL Y MAR HORSESHOES
During the season which typically starts around Christmas time, there will be horseshoes at the Sol Y Mar towards the south end of Zancudo. These are casual games and everyone is always invited to join.
__________________________________________________________________________
RIVERS AND WATERFALLS
RIO CLARO
Hiking up the Rio Claro is one of Pavones' most popular and relaxing activities. Monkeys play along the riverbank, and the refreshing waters are perfect for swimming. The estuary where the Rio Claro flows into the Golfo Dulce is known as "The Point," and is a wonderful place to watch surfers effortlessly glide across enormous waves.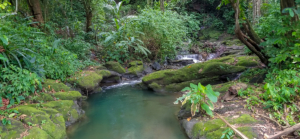 PUNTA BANCO WATERFALL
Driving over the bridge to Punta Banco, a small waterfall with a swimming hole can be found on the left hand side.
TISKITA WATERFALL
A 100-foot waterfall is situated just a short hike away from the Tiskita Biological Reserve. These cool waters are ideal for a quick dip.
WATERFALL / CULTURAL / SURFING TOURS with SYMBIOSIS
Amazing tour of a 60′ waterfall with incredible vistas of the coastline, heavy monkey habitat, sloth territory and an assortment of rare and indigenous flora and fauna. Ricar and Frie do an amazing job of showing visitors what living in Costa Rica is all about. They offer everything from surfing lessons to special jungle hikes with waterfalls and tidepools. They also do indigenous indian tribe tours as well as snorkeling and beach tours. Live the authentic Costa Rican experience.
__________________________________________________________________________
PARKS, RESERVES AND REFUGES
GUAYMI INDIAN RESERVE
At sunrise, travelers can partake in the five hour hike to the Guaymi Indian Reserve. This indigenous tribe lives at varying altitudes along southern Costa Rica and Panama. They are permitted to cross the border freely, which is exactly what they do each year when the Costa Rican coffee harvest is ripe. The Guaymi are a fairly self sufficient people, with each community growing their own crops – mostly corn, yucca, beans and rice. Many men work on cattle farms, and women sell handmade crafts like cloth bags, woven hats, colorful dolls and traditional jewelry.
TISKITA BIOLOGICAL RESERVE
The Tiskita Biological Reserve offers exceptional birding and hiking throughout 800 acres of raw nature – 300 of which are primary rainforests. Run by the well-known biologist Peter Aspinall, the property is home to over 125 species of tropical fruit trees, 270 species of bird, and 60 species of butterfly. A number of conservation projects are in place at Tiskita, helping to recover endangered wildlife like scarlet macaws, peccaries and sea turtles.
CORCOVADO NATIONAL PARK
The Corcovado National Park is a wild experience and you will see nature in all its splendor, You may encounter a tapir on the beach or watch a herd of peccaries (sainos). You can often observe the fins of a bull shark as it enters the river. It seems to be a  scene from an adventure film. It could be a part of your reality if you visit the Corcovado National Park which features 2.5% of the biodiversity of the world. It is an experience for environment lovers who want to venture and are willing to travel paths with a certain degree of difficulty to witness the wonders of nature.
PIEDRAS BLANCAS NATIONAL PARK
Formerly considered a part of the legendary Corcovado National Park, Piedras Blancas is home to a mind-boggling array of plant and animal life. The area receives around 200 inches of rainfall per year, creating an incredibly lush habitat for a species list that is almost identical to Corcovado's. Rescue organizations committed to scarlet macaws and wild cats have a great deal of success inside the park, mostly due to its extreme isolation. Peccaries, poison dart frogs, howler monkeys, crocodiles, and over 330 bird species inhabit the zone. Piedras Blancas is best reached by boat from Golfito, which is about a two hour drive from Pavones.
__________________________________________________________________________
ACTIVITIES
SURFING
The Pavones area has world-class waves in several areas. The main point of Pavones just south of Rio Claro is touted as being the second longest left point in the world!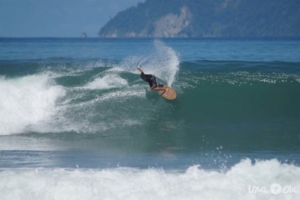 Other waves in the area include Punta Banco, Sawmills, Pilon and Zancudo.
SPORTFISHING
As great as the waves are; there is equally world class sportfishing as well. Golfo Dulce is a haven for the serious sport fishers. Inshore, you can plan on catching roosterfish snapper, jack, mackerel, pompano, grouper and the barracuda. Offshore, you can encounter the dorado, marlin, yellowfin and wahoo. Charter fishing boats can be found at Rio Claro, Pilon, Zancudo and Golfito.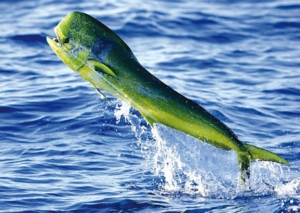 SNORKELING
The crystal clear waters of the Gulf make for some amazing diving moments. It is always easiest to bring your own mask and snorkel but if you don't want to travel with them, there are options available for rent or purchase here in the area.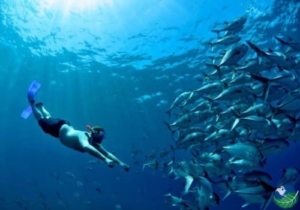 BABY TURTLE RELEASE
There are two areas in Punta Banco where they collect, protect and hatch the baby turtles. What is very exciting is to be a part of the release of the cute baby turtles as they race for the water and survival. The Punta Banco Sea Turtle Protection Project is the group handling the sea turtle releases. You can donate, volunteer or just watch.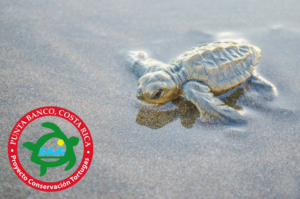 _______________________________________________
INTERNATIONAL SURF PROPERTIES PAVONES has you covered with lots, villas, investments, b&b's, and more. We are here 24/7 – Call or Whatsapp +1.949.444.1281