As surfers, we are always on the hunt for the perfect wave. Some like to go right, some like to go left, while others just need to get in the water. For those that prefer left-hand breaks, we have a great opportunity for you to own and develop a piece of surfing history in Costa Rica – The Boca Barranca Villa and Surf Resort.
There are a few places in the world that vie for the title of having "The Longest Left". We know that Peru holds this prestigious title, while the second-place longest left has a history of contention between two long point breaks in Costa Rica. Boca Barranca held this title for many years, while Pavones came in third in the world. Modern industry has caused a title shift and now Boca Barranca is the third-longest left in the world and second only to Pavones in Costa Rica.
Great Waves for Longboards and Shortboards
This is a perfect longboard wave, but you still can have fun on a shortboard. The Rabbit Kekai Longboard Contest was held here every year including the World Longboard Championship in 2005. Boca Barranca is best surfed at low tide but it actually has a right that appears on higher tides. The wave is surfable with swells from the South and Southwest, best with swell from the South. The surf spot is right off the river mouth of the Rio Barranca.
Boca Barranca is a small pueblo with a couple of Catinas that surfers frequent after a great surf session and is close to the well know tourist destination, Punta Arenas which has something for everyone – from bars and nightclubs to quiet family days on the beach. Visitors to the area can also enjoy exploring the nearby nature reserves.
Pura Vida Lifestyle
Pura Vida is how the locals greet each other and a way of life here. The locals also known as Tico's are kind, friendly and laid-back. Thanks to the tropical environment, there's an abundance of fresh fruit and vegetables.
The government of Costa Rica recently approved an upgrade to the laws making it easier for foreigners to obtain residency. It lowered the investment to $150,000. Project 22.156 will reduce the minimum capital investment for Costa Rica residency from $200,000 to $150,000. In addition, the law includes incentives such as the tax-free importation of vehicles for personal or family use and a one-time tax exemption for importing household goods. People who qualify can import "up to two land, air or sea transportation vehicles, for personal or family use, free of all import, customs and value-added taxes," the text reads.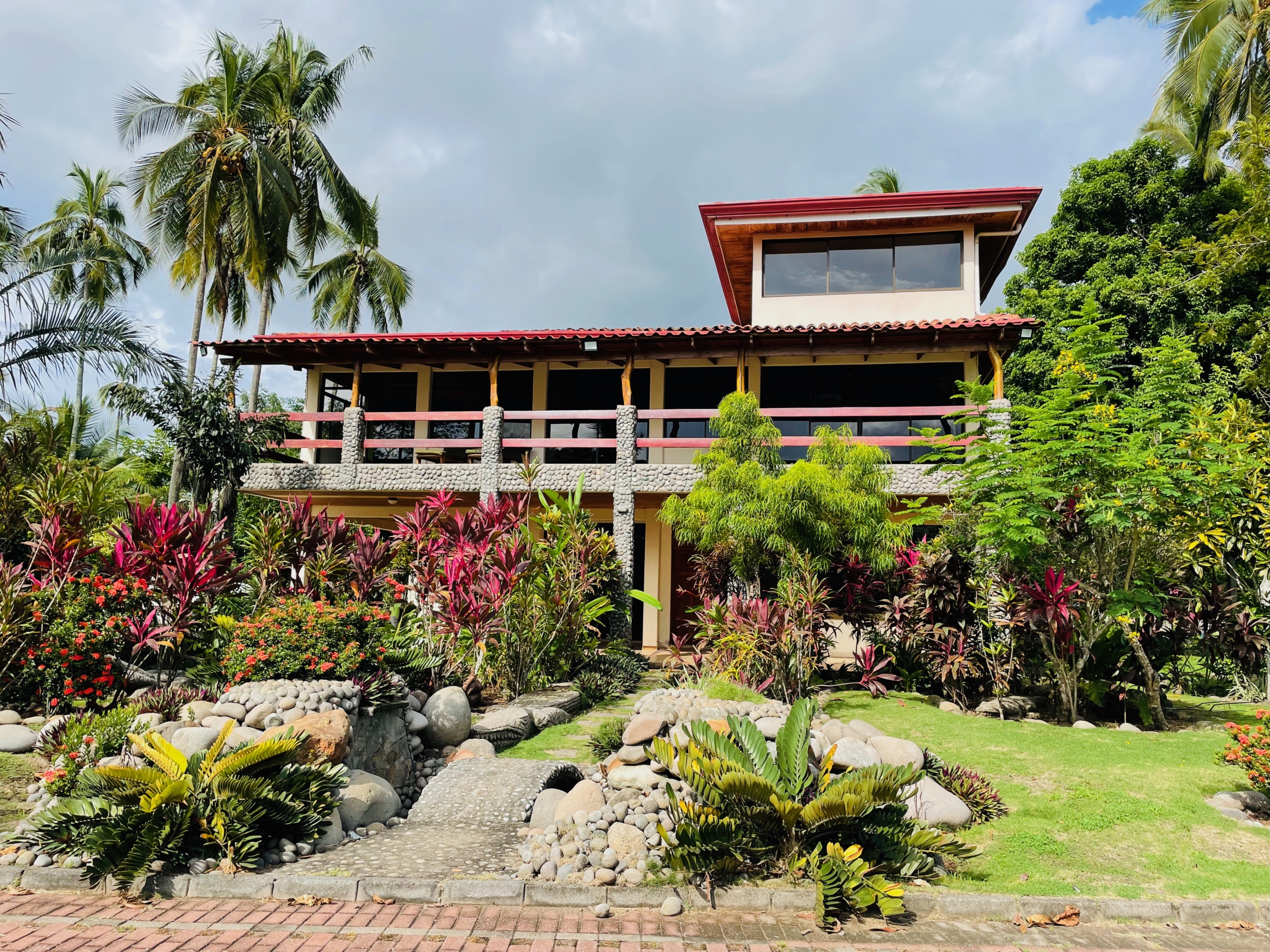 The Property
Costa Rica is known for its pristine beaches and dedication to the preservation of the countries natural resources. Thus, making it a desirable location to live here. What is on the property at Boca Barranca?
Villa Boca Barranca – Main House
The first home built at Boca Barranca sits on this lush lot and was built by surfers, for surfers. This magnificent estate features:
5 bedrooms
4 bathrooms
4500 + sq ft of living space
Huge Viewing Deck
Unlimited Views of Point Surf and Jungle
Completely remodeled in April 2020
The Boca Barranca Surf & Beach Resort includes 6.4 acres and at 4500+ sq ft Surf Villa and Clubhouse with plans for 35 custom-built homesites and 33 one and two-bedroom Spanish-style condominiums. This property is one of very few fully titled beach properties in all of Costa Rica and offers an unprecedented development opportunity. This Costa Rica development has a high rate of return.
Try Before You Buy
Want to try before you buy? Why don't you stay for a while? The main house is listed on AirBnB as a vacation rental. It's so nice to watch the waves from the deck or catch the sunset after a long day of surf. It comes fully furnished with all the comforts of home. Just an hour's drive from the San Jose Airport.